Global Database
A world of business potential at your fingertips.
80 Million
Direct Contacts
60 Million
Company Profiles
About
Global Database is a strong British data provider which offers a large directory, holding over 80 million direct contacts (CEOs, directors, managers, heads of departments and other) and more than 60 million company profiles which cover 195 countries and 34 industries. Their platform is an automatically daily updated directory. It allows to follow preferred profiles, either companies' or executives', sending instant notifications once the information thereof is changed (phone number, email, post or seniority level, or any other data). There are more than 100 filters available (e.g. industry, company size/revenue, SIC code, seniority level, years of experience), which allow users to find quickly and easily exactly the contacts they need.
In the same time Global Database can be integrated with your own Salesforce account and other CRMs (Slack, amoCRM, Asana etc.), different Marketing Automation tools (Oracle Eloqua, Zendesk, HubSpot, Marketo, Mailchimp etc.), as well as App and Sales Development tools (Salesloft, Outreach, Close.io etc.).
For marketing and sales professionals, the platform is a great source of new and active leads, showing all technologies used by every company in part. For finance departments financial history for up to 10 years, organizational charts and many other financial data are shown, which can all be exported as a PDF file. Yet another important thing to mention is that among their clients, Global Database can proudly name Microsoft, Oracle, Avaya, Cisco, KPMG, Maserati, DHL, Dupont, Iveco, Caterpillar, Ipsos, Motorola Solutions, Experian and more, fact that suggests the highest quality of the data provided to clients.
The platform allows to download contacts' information for an unlimited number of times in CVS and XLS formats, without any additional charges.
Headquarter

United Kingdom
Pricing
Global Database pricing is based on three factors:
The number of users who will have access to the platform
The number of data exports (you can export data to Excel, CRM or via API)
The number of countries you will have access to
Use Cases


Terrapinn is a global events company which contacted Global Database when facing the challenges given by a low quality of contact information and limited data for certain regions of the world.
Global Database solutions:
Data for > 70 million companies
Guaranteed >90% deliverability rate
As a result, Terrapinn soon reported an overall increase in the number of event attendees and recommended Global Database company directory to other offices in the network.


Microsoft, one of today's leading companies, has a clear vision about future development, day by day working to achieve the goal of making the world a better place.
Having a steady flow of contacts, Microsoft faced the challenge to increase their business directory, while maintaining current contacts up-to-date. At this point, the team decided to shift to Global Database platform.
Using a B2B database, the Microsoft team started to contact new stakeholders, filtering them according to certain criteria. In a while, they registered sales growth.
With a new solution, Microsoft reached revenue growth, saving more time and working in a more efficient way. Expanding their directory made a substantial difference in their outreach process.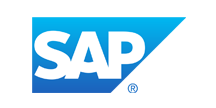 SAP, enterprise application software market leader, faced the problem of increasing the opportunity pipeline and ROI while managing business operations.
After a free demo and trial, they saw in Global Database the solution to that challenge. SAP integrated numerous tools and now can identify the accurate company and executive profiles in the most suitable way.
SAP reached 6x more key contacts, connecting with the right people. Additionally, the team reported that their negotiation process became more efficient and time-saving.


Vodacom needed additional data to implement their inbound marketing strategy in a certain region of the world.
Besides, they needed an efficient way to segment and find new emails they were interested in and to identify relevant contacts from various industries.
Global Database became a great solution for Vodacom, meeting expectations and allowing directory integration with diverse marketing tools. Following this success, Vodacom reduced their bounce rate and reported an increase in email delivery rate with 27%.


Bentley Systems delivers solutions for the entire lifecycle of the infrastructure asset, tailored to the needs of various professions. The core problem of Bentley was to find a reliable source of business data, which would help to find accurate contacts of new prospects.
With Global Database, Bentley Systems got the possibility to reach directly companies and key decision makers, knowing relevant insights about each of them.
As a result, Bentley can now focus on its niche industries and contact the ones that matter most.


Palo Alto Networks decided to launch email campaigns, considering email their most effective channel in terms of
engaging and converting new contacts. Unfortunately, they did not have contacts of company executives from specific industries.
Accessing Global Database platform, Palo Alto Networks obtained the needed information, delivering segmented email campaigns to targeted audiences.


OutSystems' team was spending too much time looking for the right leads in certain African and Asian regions. In search for new leads, they did not have reliable contacts sources.
With Global Database, OutSystems was able to implement a successful lead generation strategy, reaching the right people, at the right time. As a result, the company recorded ROI growth.
Geo Coverage
Africa (54)
Congo (Democratic Republic of the)
Tanzania, United Republic of
Asia (50)
Iran (Islamic Republic of)
Korea (Democratic People's Republic of)
Lao People's Democratic Republic
Taiwan, Province of China
Europe (43)
Macedonia (the former Yugoslav Republic of)
North America (11)
Oceania (11)
Micronesia (Federated States of)
South America (31)
Bolivia (Plurinational State of)
Venezuela (Bolivarian Republic of)
Data Sources & Collection
Global Database has more than 100 in-house employees that collect, organize and validate different datasets daily.
Most of the data is taken from a wide range of authoritative sources, e.g. annual reports, telephone interviews, web research, Companies House, public filings/stock exchanges, as well as applies a patented web crawling technology.
Key Differentiators
The platform allows to download contacts' information for an unlimited number of times in CVS and XLS formats, without any additional charges.
Global Database can be integrated with your own Salesforce account and other CRMs (Slack, amoCRM, Asana etc.), different Marketing Automation tools (Oracle Eloqua, Zendesk, HubSpot, Marketo, Mailchimp etc.), as well as App and Sales Development tools (Salesloft, Outreach, Close.io etc.)
Each company profile includes financial history for up to 10 years, organizational charts and many other financial data are shown, which can all be exported as a PDF file.
Data Privacy
GLOBAL DATABASE PRIVACY NOTICE
Global Database respects your privacy and your rights to control your Personal Data. This statement is intended to help you understand who we are, what personal data we process, how we use this personal data and the rights you have to control and protect your personal data. Because we are an internet company, some of the concepts below are a little technical, but we have tried our best to explain things in a simple and clear way. Please take the time to review our statement and Privacy Policy, and if you have any questions please contact us by emailing [email protected]
Background
The General Data Protection Regulation ("GDPR") is the biggest shake up of Data Protection and Privacy Laws in the EU in decades, and is forcing companies to change the way they use Personal Data, and it ensures you have greater control over how your data is used by companies in today's technological world. Please take the time to read this statement to understand how we process the personal data we may hold about you. We may need to update this time to time so do check back regularly to stay up to date.
Who we are
https://www.globaldatabase.com/ ("Our Site") is owned and operated by GLOBAL DATA INTELLIGENCE Ltd ("We/Us/Our"), a limited company registered in the United Kingdom under 09410808, whose registered address is Artisan's House, 7 Queensbridge, Northampton, Northamptonshire. For any privacy or Data Protection queries please email GLOBAL DATABASE at [email protected] You can also call us at + 44 203 640 6006.
What we do
GLOBAL DATABASE provides subscribers with a platform to access accurate business data with worldwide coverage and a focus on hard–to–reach emerging markets along with traditional mainstream territories.
Why we do it
It's our mission to enable businesses to promote more effectively to the right people in other organisations.
Legal Processing
The General Data Protection Regulation defines six lawful bases for the processing of Personal Data. Of these six we have concluded that the most appropriate lawful basis for processing personal data is our legitimate interests. Global Database has a legitimate interest in processing personal data relating to decision makers and budget holders ("Business Data") in organizations across the world, inclusive of the UK, because:
Owing to the nature of our business and the size of our database, it is impractical for us to contact every individual to obtain his/her consent.
The processing we do is unlikely to affect the fundamental rights and freedoms of the individuals whose data we collect and store and make available to our customer. We have concluded this because:
We only process information taken from the public domain that is specific to business to business data (B2B), never personal data.
We provide Business Data to help our customers promote their offerings to other businesses.
It is in the interest of individuals whose personal data we process for us to maintain healthy and accurate information so that businesses can better reach the most relevant business contacts – promoting the legitimate interests of the individual and our customer.
N.B. for more information about our legitimate interest, please take the time to review GLOBALDATABASE - GDPR READY.
Global Database informs, where you subscribe to and use www.globaldatabase.com, we will rely on our contractual relationship to process your personal data, to provide any goods and/or service to you.
Should we rely on your consent in any circumstances to process your personal data you can easily withdraw your consent at any time by contacting us at [email protected] or by using any unsubscribe mechanism supplied.
Information that Global Database holds and collects:
Personal data, related to decision makers and budget holders in companies This type of data is limited to: names of senior managers and directors, their job titles, company name, nationality, phone and business email("Business Data").
We collect details you provide to us by filling in forms, using chat tools on our sites or via telephone or email. This includes information provided when you register to use our site or subscribe to our service.
If you contact us, we may keep a record of that correspondence.
Details of transactions you carry out through our site and of the fulfilment of your orders. Inclusive payment card information. This is not stored for longer than it takes to transact.
Details of your visits to our site including, but not limited to, traffic data, location data, weblogs and other communication data, whether this is required for our own billing or other purposes.
In order to support system administration and reporting we may collect your computer information, such as IP address, when signing up to www.globaldatabase.com.
Cookies
We use cookies and other similar technologies to collect and store information about you when you visit or use our services. This may include information that is used to identify your browser and/or your device. This information helps us to provide better streamlined experiences for you when you use our service. For more information read our Cookies Policy.
How Do We Use Your Data?
We use your information for several purposes, such as:
Providing our customers with access to a database of accurate Business Data Records designed to enable them to promote their goods and services using direct marketing to the right people (decision makers, director, etc.)
Promoting your business so it can be found when searched for
Helping us keep you up to date about changes to the platform, its content, our services, changes in policies and other important notifications;
Enabling you to interact with features or tools on our platform such as our live chat function;
Process any orders that you make by using our sales team
Providing you with the services we have and offering new services; You will be informed by email, web and telephone.
Improving your user experience;
Gathering analytics on usage and other statistics in order to improve features and functionality
What do we do with the data?
Compilation and Verification: Once collected, GLOBAL DATABASE periodically tests the data it has to ensure high levels of accuracy and validity. Using trusted partners, Global Database updates and validates firmographic and technographic information and it combines this with the tested data to form a complete directory of Business Data.
Security and Storage: The security of your data is important to us. We have implemented technology and security policies, rules and measures designed to protect the personal data under our control, both on and offline, from unauthorized access, improper use, alteration, unlawful or accidental destruction, and accidental loss. Offline, our "personal data users" are restricted to those in our office. Only employees of GLOBAL DATABASE are granted access to such information. Please remember, however, that no data transmission over the internet can be absolutely guaranteed to be totally secure. While we strive to protect your data as best we can, we cannot ensure or warrant the security of any information which you send to us, or which we store. GLOBAL DATABASE stores business data in its cloud platform and all personal data is encrypted at rest including the underlying storage, automated back-ups, logs, read replicas, and snapshots.
Data Disclosure: GLOBAL DATABASE does not then do anything else with the business data it holds other than make it available to its customers. If such customers are outside of the European Economic Area (EEA) and data is transferred to them we will take all reasonable steps to ensure any personal data is treated securely and in accordance with applicable data protection laws. The data we gather about you from our site will never be sold to a third party. In any circumstances, we may access or disclose your data if required to do so by law or an authorised governmental body.
Retention: It is mission–critical for our business to be able to provide customers with accurate data. Therefore, we will retain your personal information for as long as it remains accurate and up to date and we will remove your data if we confirm that it is no longer accurate or you have requested to restrict us from processing your data.
Other Websites
Our website contains links to other sites. When you choose to visit those sites, we cannot assume responsibility for any other site's content or information handling practices. We encourage you to review each site's privacy policy or statement prior to entering into transactions with the third party-linked site.
Your Rights:
Access: You may request to see the personal data we hold about you. This includes the right to obtain a confirmation as to whether or not we process any of your personal data;
Rectification: You may request that we correct any inaccuracies in the personal data that we hold on you;
Be Forgotten: From May 2018, in certain circumstances, you may have the right to be forgotten (which means we have to erase your personally identifiable data). In such cases we would recommend typically that we suppress you from future communications, rather than delete your data;
Restriction: In some cases, you may ask for the processing of your personal data to be restricted because there is some disagreement about its accuracy or legitimate usage – i.e. requesting that we do not process your personal data for direct marketing purposes by keeping a single record of your data on a suppression list;
Object: to state that you object to our processing of your personal data if we are relying on legitimate interest as the lawful ground for processing; and
Portability: You may request to have your personal data transferred from us to a different organisation.
Privacy Support
If you have any questions or comments about privacy, please contact us. [email protected]
To contact the regulator, please see below
0303123113 or go to www.ico.org.uk